Now available online from Emblematic Ltd or Border Embroideries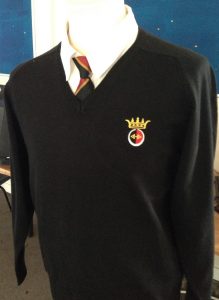 School tie

Black school v-necked jumper with crest

White school shirt

Formal black trousers for boys (full length; no jeans/jean-style are allowed)

Formal black trousers (full length; no jeans/jean-style are allowed) or knee length skirt for girls

Plain black leather or leather-look shoes (no motifs, coloured stitching or coloured/reflective areas and no boots, athletic trainers or pumps).
Please note:
A main school bag must be large enough to properly carry an A4 ring binder.
Discreet make-up and nail varnish are permitted. Acrylic/false nails are not considered to be discreet and should not be worn. Hair colour should be natural. Extremes are not permitted.
Jewellery is permitted in the form of a wrist watch and small ring. Piercings should be discreet and in the lower ear lobe only; eyebrow, nose, tongue and lip jewellery is not permitted – children should not get new piercings that mean they would be unable to remove them during the school day.
Outer garments must be intended for outdoor use only; hoodies, non-uniform sweatshirts etc. are not permitted. Likewise hats are only permitted if it is raining or very cold and should be removed upon entry into the school. Training shoes are not permitted and should be removed upon entry into school, except during P.E. sessions. Knee length boots should not be worn.
Consequences
Students in breach of school rules regarding uniform without explanatory notes are likely to be placed in the inclusion room in the first instance. If in doubt, please contact the school for clarification.
Physical Education Kit/Equipment Expectations and Procedures
The aim of the P.E. Department Kit expectations is to ensure consistent and safe participation in Physical Education for all students in all lessons. Appropriate clothing is essential for safe participation in physical education and The Duchess's Community High School P.E. kit is students' uniform for their physical education lessons.
P.E. Kit
Students are expected to arrive at EVERY P.E. lesson with the correct P.E. kit.
This consists of:
Plain red Duchess's Community High School polo shirt

Plain black shorts

Plain black tracksuit bottoms/sports leggings

Red football socks for outdoor activities and black or white ankle socks for indoor activities

Appropriate footwear (please see the footwear section below)

Duchess's Community High School sports hoody and/or black and red reversible rugby top.
P.E. kit can be purchased from the schools' uniform suppliers and appropriate shorts/tracksuit bottoms/footwear can also be purchased from various sports retailers – if a student arrives at lessons without the correct P.E. kit (as outlined above) the department has a stock of spare kit that the student will be expected to wear for that lesson.
Failure to comply with this will result in the student being removed from the lesson (by way of Duty Support) in line with school and department behaviour policy.
If a student has an injury/illness or any other reason why they are not able to take part physically in lessons they must provide a note from their Parent/Guardian to explain the reasons behind their non-participation. STUDENTS ARE EXPECTED TO STILL BRING APPROPRIATE P.E. KIT AND FOOTWEAR EVEN IF THEY HAVE A NOTE EXCUSING THEM FROM TAKING PART PHYSICALLY IN LESSONS. Students will be expected to take part in lessons in some form (referee, coach, umpire, helping with equipment, etc.) and as such should be suitably dressed in P.E. kit to do so. Being in full kit will enable students to fully partake in the activity when they return to full health, it prevents their school uniform from getting damaged in inclement weather and in cases of illness, it prevents conditions from worsening as students still have their dry uniform to get changed into if it is raining during the lesson. Where an injury or illness prevents students from being able to get changed easily, P.E. staff will use their discretion to allow that student to stay in their school uniform and contribute to lessons in an appropriate manner. In line with department policy outlined above 'excused' students who do not bring appropriate kit will be expected to borrow some from the P.E. stock and face sanctions outlined above should they not comply.
Appropriate Footwear 
Footwear needs to be fit for purpose and appropriate for the lesson location and surface.
Football boots (studded or bladed) are strongly recommended for activities that are carried out on the playing field during the winter months (football, rugby, cross country).
Trainers and indoor footwear should be in good condition and suitable for the activity being undertaken.
For dance and gymnastics, students will be expected to be barefoot when performing – exceptions to this are the wearing of ballet shoes/ dance shoes which are suitable for gymnastics. Tights are not to be worn when trampolining.
Personal Protective Equipment (PPE)
The P.E. Department strongly advises that students should wear appropriate PPE where necessary.
These include:  Football – shin pads  Rugby, hockey – mouth/gum guard (fitted)
These can be purchased from all good sports retailers. These are not compulsory, however advised.
Jewellery & Personal Effects
Jewellery, watches (including "Fitbit" type devices) and bracelets/wristbands are not allowed to be worn in P.E. lessons and must be removed for all lessons. 
Long hair should be tied back at all times – hair ties/bobbles should be provided by those students involved.
Chewing gum is NOT PERMITTED anywhere in the P.E. Department or school.
Inhalers 
Should students require the use of an inhaler they must have it with them for EVERY P.E. lesson and either pass it to their teacher before taking part in physical activity, or keep the inhaler in a safe and easily accessible place.
Footwear that doesn't comply with our uniform policy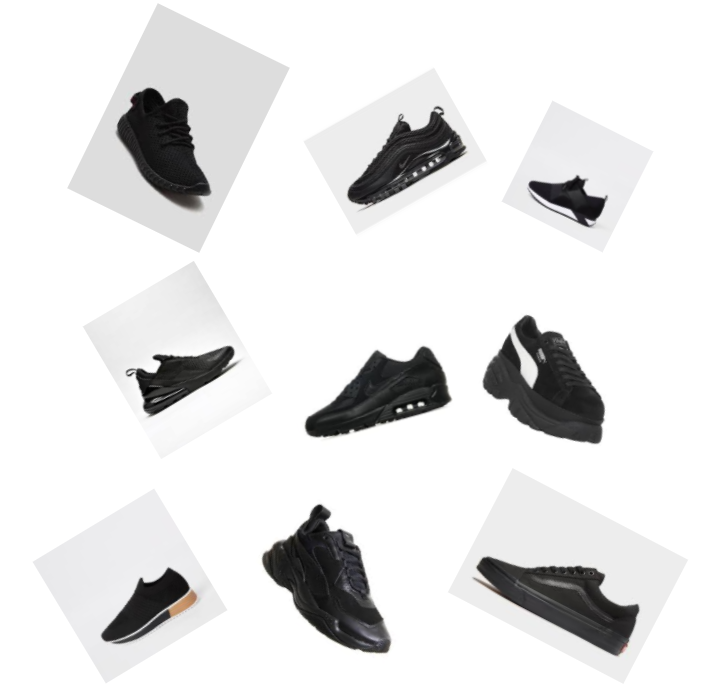 No canvas/suede or other non-leather look uppers
No air bubbles
No other colours visible
No training type shoes
No boots
Footwear that does comply with our uniform policy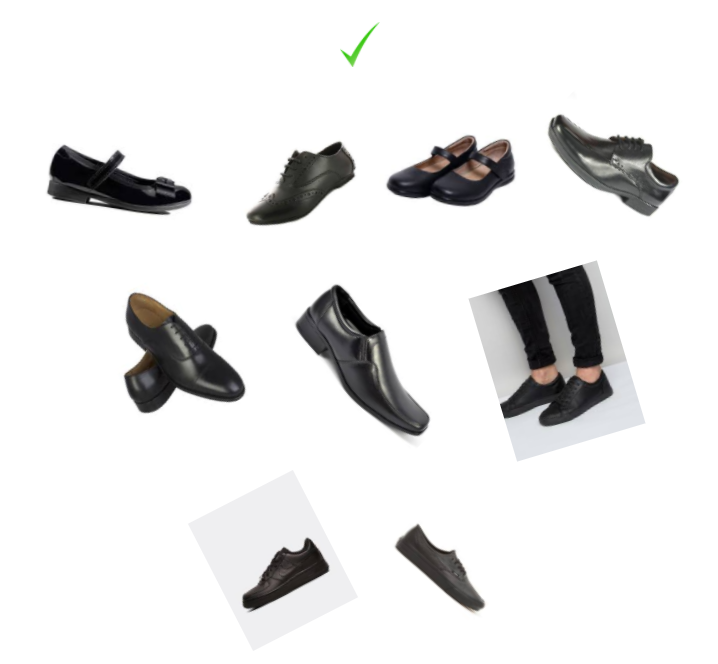 All leather or leather look uppers
All black